Gepubliceerd op 13-01-2016
Call for Papers: Anton Pannekoek (1873-1960): Ways of Viewing Science and Society (Amsterdam, 9 & 10 June 2016; Deadline 31 January 2016)
Anton Pannekoek was both a prominent astronomer and socialist theorist. The links between his two fields of work have, however, received little attention. Yet, Pannekoek was far from alone in combining radical politics with a career in science. What were the links between Pannekoek's two careers? How should we understand his particular 'ways of viewing' both the stars and society? What role do questions of perception and aesthetics play in his work? And how does the relation between science, art and society in Pannekoek's case compare to the way other contemporary scientists, artists and social activists viewed this relationship?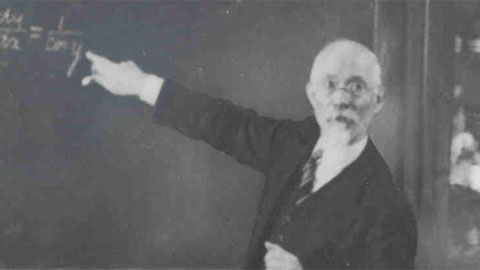 On 9 & 10 June 2016 an international conference will be held at the Royal Netherlands Academy of Arts and Sciences in Amsterdam to explore how scholarship, arts and political ideology interacted during the early twentieth century. This conference is organized by the Royal Netherlands Academy and the Anton Pannekoek Institute for Astronomy of the University of Amsterdam, in collaboration with the Stedelijk Museum Amsterdam.
We invite abstracts for contributions to this event. The conference language is English. Publication of an edited volume is intended. Abstracts for a 25 minute presentation can be submitted on the website or sent to pannekoek2016-science@uva.nl before 31 January 2016.
For more information see the webpage.